July 1st marks the start of Cord Blood Awareness Month 2015.  Since July last year there have been some big changes to the availability of cord blood donation here in the UK.
Last year there were 14 hospitals equipped to to take umbilical cord blood donations across the UK with services provided by either NHSBT or Anthony Nolan.  Unfortunately, Anthony Nolan have reduced the number of sites at which women can donate.  Services at Birmingham Women's Hospital, Nottingham City Hospital, Queen's Medical Center, Nottingham and The Royal Free Hospital in London to donate umbilical cord blood have now ceased.
Currently there are 10 hospitals in the UK accepting umbilical cord blood donations, these include:
King's College Hospital in London for Anthony Nolan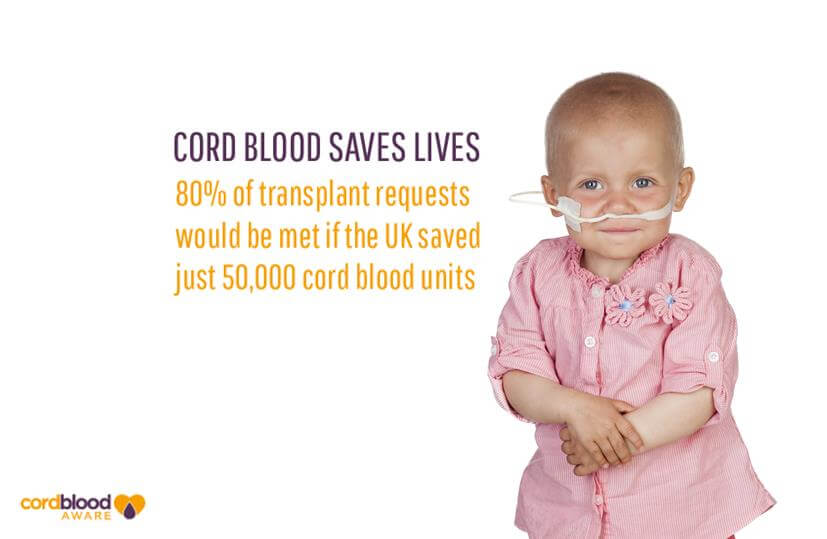 Leicester General Infirmary for Anthony Nolan
Leicester Royal Infirmary for Anthony Nolan
Saint Mary's, Manchester for Anthony Nolan
Barnet General Hospital for NHSBT
Luton and Dunstable Hospital for NHSBT
Northwick Park Hospital for NHSBT
St. George's Hospital for NHSBT
Watford General Hospital for NHSBT
University College Hospital NHSBT
However, these cuts have not affected banking umbilical cord blood in family banks.  Family banks are able to work with the vast majority of NHS and private hospitals to store cord blood.
It is important to not that when making enquiries to store with a family bank that the hospital you choose to give birth at may say that they do not offer the service.  This is because family banks work as a third party to the hospital.  It is always best to enquire with your chosen bank and they will be able to advise you of the hospital's current policy and if they can collect your baby's umbilical cord blood.
In addition to collecting your baby's cord blood from hospitals, family banks are also able to collect cord blood from home births, allowing families greater flexibility when it comes to choosing where they would like their baby to be born.
Follow us throughout Cord Blood Awareness Month 2015 via social media as we raise awareness of the advantages of cord blood banking in both public and family banks.