Fanconi Anaemia: Sam Fletcher of Whalley, Lancashire is appealing for more women to come forward and donate their baby's umbilical cords after his son's life was saved by a stem cell transplant using umbilical cord blood.
When Sam Fletcher's son, Charlie, fell ill with rare genetic disease Fanconi Anaemia he described it as the "most traumatic period" of his life.  Fanconi anaemia affects just one in 350,000 people, the condition meant that Charlie's immune system did not work properly and left Charlie fighting for his life.
Fanconi Anaemia Facts
Fanconi anaemia is a recessive gene disorder, this means that in order for you to have FA your parents must both carry the recessive gene and in turn, you must inherit it.  Fanconi anaemia is the most common  of a rare group of diseases known as inherited bone marrow failure syndromes (IBMFS) [1].  Fanconi anaemia is most common in two very particular ethnic groups, these are:

 Ashkenazi Jews – people of Eastern European Jewish descent

 Afrikaners – South Africans who descend from Dutchmen who colonized South Africa in the 17th century
The treatment of fanconi anaemia can vary but for some it may involve a stem cell transplant [2].  Through chemotherapy or radiotherapy the patient's bone marrow will be destroyed to kill the abnormal cells. Healthy stem cells, usually from a donor within the patient's family, will be injected into the patient's bone where they should grow and replace the lost abnormal cells with healthy ones.  Of course, this is a simplification of a stem cell transplant and there are many issues along the way.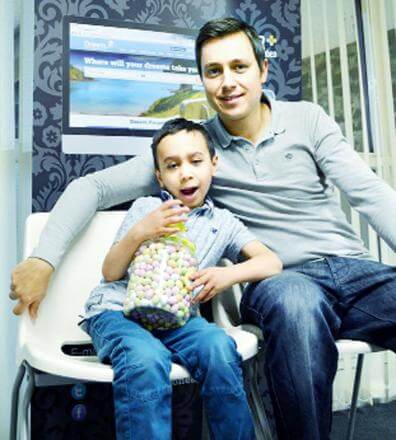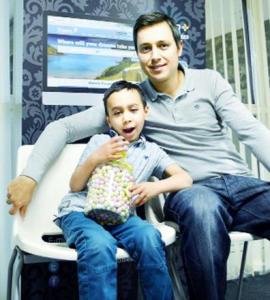 In Charlie's case, he spent 12 months in and out of Manchester Children's Hospital where he underwent both chemotherapy and radiotherapy, he also had a bone marrow transplant but unfortunately this was unsuccessful.  Eventually Charlie underwent a successful stem cell transplant but this time the stem cells came from donated umbilical cord blood.
Because of this Mr Fletcher is calling for more awareness surrounding the potential uses of umbilical cord blood which can and do save lives.  He told the Blackburn Citizen "In the UK we throw away 99 percent of umbilical cords, and research has found that most people aren't aware they can donate them for the benefit of someone like Charlie."
"It's a huge advance in science that's not being utilised. Charlie has made a full recovery and has a healthy immune system now, but we were lucky that we found a match with someone in the USA. We want more people to donate their child's umbilical cord but there's only St Mary's Hospital in Manchester where you can donate at the moment. This science saves lives and we need to do more."
Together with Anthony Nolan, Sam has been campaigning to grow the donor register and umbilical cord blood bank to increase the number of matches and to save lives.  Find out more about where you can donate here.
[1] http://www.patient.co.uk/doctor/fanconis-anaemia
[2] http://www.healthline.com/health/fanconis-anemia#Symptoms4